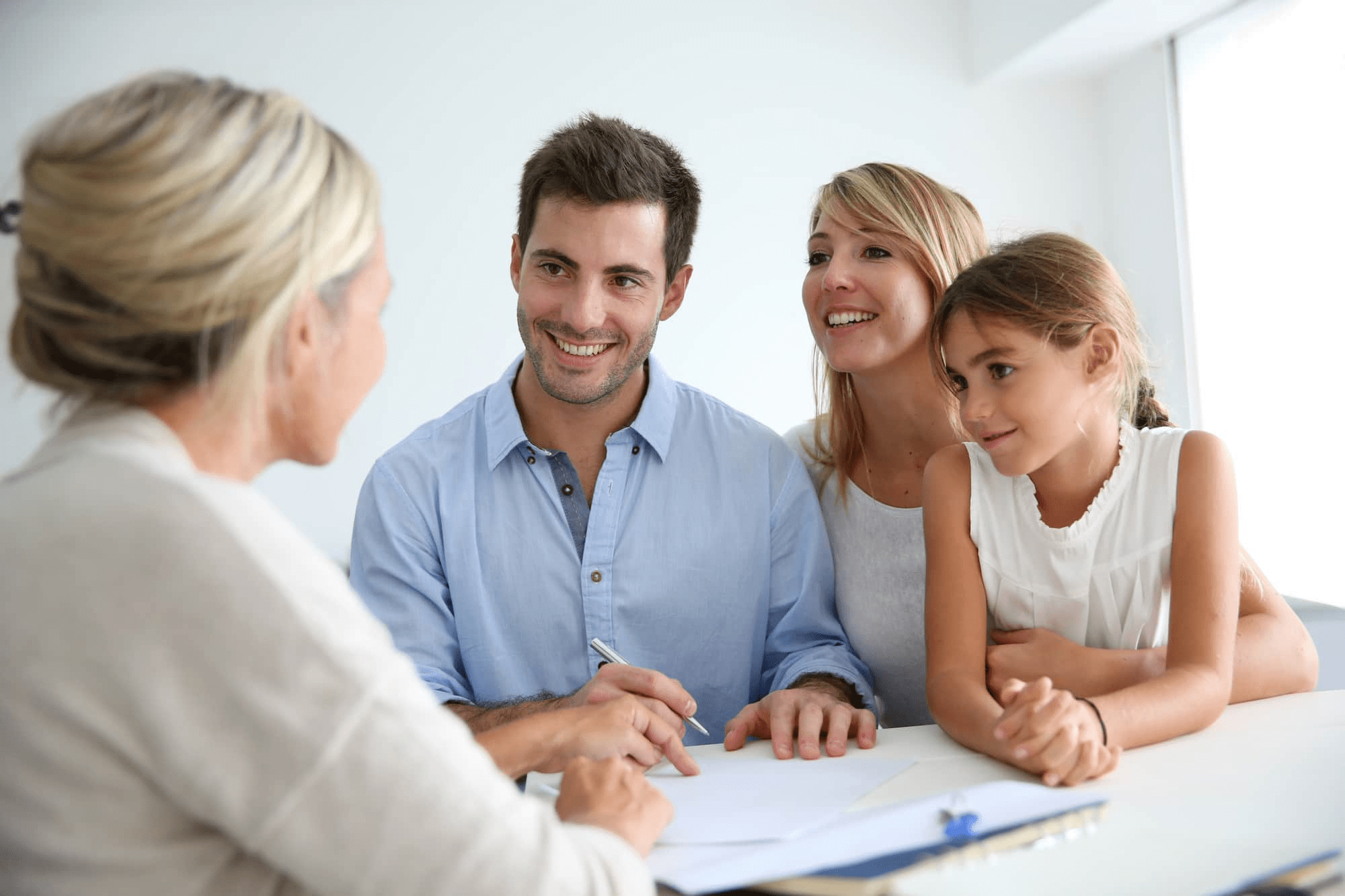 In tough times, most people are looking to cut costs any way they can. And in a home purchase, who wouldn't want to save that extra 3 percent — an extra $3,000 per $100,000 of the sale price? That's typically what buyer's agents make on real estate transactions, and most experts think it's money well spent.
It's true that anyone can shop for a house, and even get a peek inside, without formally signing on with a real estate agent. But unless you have time to make home shopping a part-time job, an agent might be able to match you with the perfect property much faster.
Say you want a swimming pool. Or don't want a swimming pool. Or maybe you want a fenced-in yard for the dog or a basement playroom for the kids. If you're looking for something specific, a real estate agent is the person whose job it is to know if there's a house out there to fit your needs, and he or she will hold your hand through the deal to boot. Here's some of the top benefits of using an agent to buy a home.
Ethical Consideration
Though not all real estate agents are members of the National Association of Realtors (NAR), those who do join the group agree to abide by a code of ethics. That code essentially stipulates that Realtors deal with all parties of a transaction honestly.
Under the code, the Realtor is obligated to put the clients' interests ahead of his own. He or she is also required to make full disclosure about the problems with a property and be truthful in advertising.
Pricing Expertise
Most real estate agents can set a price on a home the minute they walk through the door. If they have a lot of experience in a market, they know how well a neighborhood holds its value, too.
While anyone can spend a few minutes online and pull information on sales of comparable houses, real estate agents have the experience to know whether a specific house is overpriced or underpriced. In the best-case scenario, an agent will have such a good idea of what you're looking for that she won't even waste your time touring houses that won't work.
Not only can agents provide all the data on local home sales that you want to see, but they can also bring assets to the deal that come from years of watching waves of transactions in the neighborhood.
Requesting Repairs
Often, the touchiest part of a real estate purchase involves the delicate dance of requesting repairs. A real estate agent will be able to identify trouble that you may not see, as well as recommend a good independent home inspector who will provide a detailed report on problems with the house.
These reports can be dozens of pages long. Within all those pages, some problems are important and others aren't. If the house is in reasonably good condition, requests for repairs can make or break a deal. The agent will have a good sense of what's reasonable to request and what's excessive.
Finding Available Homes
Though most homes for sale are widely available for buyers to assess on websites, in some cases, sellers don't want the fact that they're selling to be widely publicized. In those cases, only the real estate agents know the houses are for sale.
Sometimes health problems, financial problems or divorce factor into the need for privacy. Or sometimes, people don't want the sale advertised during the holidays. Either way, working with a real estate agent gives you access to homes you might otherwise miss seeing.
Tackling The Paperwork
If you've ever bought a house, you've probably dedicated a full shelf somewhere to the documents that were involved in the transaction. These probably include the written offer, the written and signed counteroffer, the little details (like specific repairs) and what exactly was and was not included in the sale. The paperwork can be tiresome.
This is when a good real estate agent can save the day. Often, these offers and counteroffers are limited by a time frame. The agents are armed with many tools to react quickly, accurately, and effectively on your behalf.
The odds of missing something, not initialing a margin or not checking a box, can drop substantially when you're working with someone who knows the paperwork inside and out.
Unemotional Negotiation
As levelheaded as you think you are, when you're fighting with a seller over adding a hose to the dishwasher because the water drains on the floor, it's easy to lose your cool. Having an agent write the requests objectively and forward them to the seller saves you the trouble of getting overly emotional about the deal.
Say the seller won't budge on the dishwasher hose and you want to adjust your offer. The agent can handle that part calmly, too. Experts advise that you let the agent take the heat in difficult negotiations.
The best way to make a deal is to look for the positive part of every offer and counteroffer, and never let the other party see you make a sour face. Often, the most effective way to do that is to present the face that's doing business — not your own.
Code Expertise
If you want to buy a charming little house near a business district and turn the front parlor into a candle store, you need to know if the city will allow it. Typically, an experienced real estate agent is familiar enough with local zoning ordinances to make sure you don't buy the wrong house.
By the same token, if you want to build a fence in the backyard or add a bedroom, an agent should be able to make sure you're buying a property where the city allows it. Also, some cities may require expensive upgrades on older properties when they sell. For example, if a house isn't connected to the city's sewer system and a buyer will be required to spend tens of thousands of dollars to connect the property, the real estate agent will make sure that requirement is disclosed before the deal goes very far.
Thorough Record Keeping
Although real estate agents aren't lawyers they can serve as good resources years after a deal is closed. In some states, licensed agents are required to keep full files of all documents in all transactions for several years.
While you may (and should) keep files yourself, you can count on your agent to keep that information organized and safeguarded should trouble crop up with the property in years to come. You'll also be able to contact your agent at any time in the coming years should you have questions about the property yourself.
Avoiding Closing Problems
When a sale nears closing, all kind of pitfalls can kill the deal in the final hours. A real estate agent knows to watch for trouble before it's too late.
For example, the title of the house may not be clear — some long-lost relative might be listed on the title who hasn't signed off on the sale. Or maybe the lender is causing a problem by not meeting the timeline on financing. Real estate agents are used to dealing with these types of issues and can work through almost any challenge that arises.
Testimonials
" "Chanel was great! She was extremely knowledgeable, professional, personable and really worked hard to make my new home purchase a reality. Not only was she knowledgeable about the home I was buying, she also got me up to speed on all the pros and cons on the different neighborhoods in the area. Sellers threw some curveballs at us last minute although she was a great partner and helped navigate through those issues so we could close on time. She also gave me great advice regarding next steps regarding other items like mortgage brokers, loans, insurance, etc. Thank you Chanel for all your hard work – cheers!" "
- Floating Home Buyer
" "I eagerly recommend Chanel! She is kind and attentive, and really knows the market. Literally any neighborhood I'd mention, she's sold several homes there. Though I had pretty specific needs, Chanel was super helpful and flexible throughout the entire process, and I always felt like I was her #1 client. No matter if you're buying or selling, a local or new to the area, looking for a condo or an upscale waterfront property, Chanel has got you covered." "
- Galloway ~ West Linn
" "Chanel is awesome, I have worked with her on 3 occasions, both buying 2 homes and then selling and she was amazing in both situations. She really listens to what you want, what's important. I would and have recommended her to friends and family." "
- Mrs. Anderson ~ 3 Transactions
" "Chanel was a great to work with through out the buying process. She was quick to answer any question that my wife and I had and gave us really good input to use in our decision making process. After we made an offer, Chanel worked closely with the loan officer for our mortgage and the title company to provide them with any information they needed. Chanel really make they buying process as easy as it could be." "
- Mr. Lamond ~ N. Portland
" "Chanel is a delight! She works HARD for her clients and is fair and honest. She does not bully but more importantly, she will not allow you to be bullied by other realtors. I have used Chanel for three transactions (two purchases and one sale) and will never use anyone else. She is amazing." "
- Mr. and Mrs. Williams ~ Bought in Woodburn and Sold in Sandy
" "Chanel is patient, up front, honest and a thoughtful. She will not waste your time and she will make sure that you understand all the risks and rewards with properties that you see. Chanel is super responsive and on top of everything. We are so glad that we found her! Thank you, Chanel :-)" "
- Scott & Shannon ~ Bought and Sold in Beaverton
" "Chanel is absolutely amazing! She made us feel as though we were her only clients throughout the entire process. There was never a question the didn't happily answer, there was nothing she wasn't willing to try to do. Chanel is 100% top-notch! I would not ever pick a different realtor and I would send anybody to her, confidently, and proudly. She is a go-getter, she is extremely knowledgeable, and she knows how to get it done! Chanel was there through the smiles, frustrations, and even the setbacks. We followed her lead, and from beginning to end, she knew exactly how to get us to the finish line. There aren't enough great words to express how wonder our experience was." "
- Mrs. Voris ~ Sold in Hillsboro
" "Chanel helped my fiancé and I buy our first home. The market is so competitive that we had to hunt for months, but Chanel was masterfully patient and helpful every step of the way. With Chanel's advice, we stuck to our guns after getting outbid on a few offers and finally found the PERFECT home for us - it's everything we were looking for and I'm so glad that we didn't get impatient and buy the wrong house. Chanel is very knowledgeable, easy to work with, and a joy to spend time with - I could not give her a higher recommendation." "
- Dobbs/Bowden Couple ~ NE Portland
" "Chanel was amazing, she talked to me and explained each step along the way, making me feel super comfortable, and took me to so many showing to help me find the perfect place. She was incredible!" "
- Lisa K.~ Oregon City Buyer
" "We enjoyed working with Chanel throughout the process of finding our home in Portland. Chanel is an excellent listener and quickly had a grasp of our needs/wants. We were living out-of-state at the time and could only be present in Portland for brief periods. Chanel worked diligently on our behalf both when we were present and when we were a few thousand miles away. She always responded very quickly to any questions or concerns we had. We found her to be very knowledgeable. She definitely earned our trust and she was a great advocate for our interests during final procedures and the closing. In addition to all of this, Chanel is a person with whom we enjoyed spending time. She has a great sense of humor. We would be happy to recommend Chanel to any friends needing to find a home in the Portland area." "
- Lawless Family ~ Portland
" "Best yet. Proactive, energetic, type A, and sold my house. Would definitely have her as Realtor again!!" "
- Mr. Miller-Fairview home sold for $500,000
" "When buying or selling a home it is important to find someone who can explain the various stages of the process in terms that you can understand and the confidence that the decision you are making is the right one. If these principles resonate with you for an upcoming sale or purchase I highly recommend utilizing Chanel. Throughout the entire sales process of our home Chanel was proactive in her communication and properly setting expectations on what we should expect. Even being familiar with the real estate market, it was an overwhelming process for my spouse and I. We were thankful to have Chanel on our side." "
- Donkin Family~ NE Portland
" "Chanel was amazing in every aspect of our home sale. She coordinated the needed staging for our home and kept us informed during the numerous showings we had and the subsequent offers. Chanel was also great at organizing bids from multiple contractors for the various repairs that were needed after the home inspection, and helped us choose the best ones according to our needs to close quickly. I highly recommend Chanel for her very personal approach and have used her for 2 listings/sales this year, and also as our realtor to help purchase our current family home previously." "
- Mr. Lyden ~ Sold Estate homes
" "Chanel is incredible! She knows everything about home buying (and selling!) and is always thinking several steps ahead. She's honest and can help you see the costs, benefits, and potential of each home. She's professional, yet down-to-earth. She's also very flexible, hardworking, and timely. She's the type of broker that by the end of the home buying process, you want to invite her out for a beer or cup of coffee. I cannot recommend her enough. We were beyond happy with our superstar realtor and will 100% be working with her again in the future, whether it be buying or selling. Thank you for a great experience, Chanel, you're the best!" "
- Alyssa and Mo ~ Beaverton
" "We live 1hr. 45 min. For the house we sold. Chanel was there for us when we couldn't be. She truely made it esy as it could be for all of us...especially for mom at 87." "
- Estate sellers ~ Beaverton
" "Chanel knew what I wanted before I did, she anticipated my concerns and worked diligently to alleviate my concerns. I felt heard, respected and protected through the process.. I cannot recommend her enough." "
- Remmy and Catherine ~ Bought and Sold in 2021
Previous
Next