Benefits of Using an Agent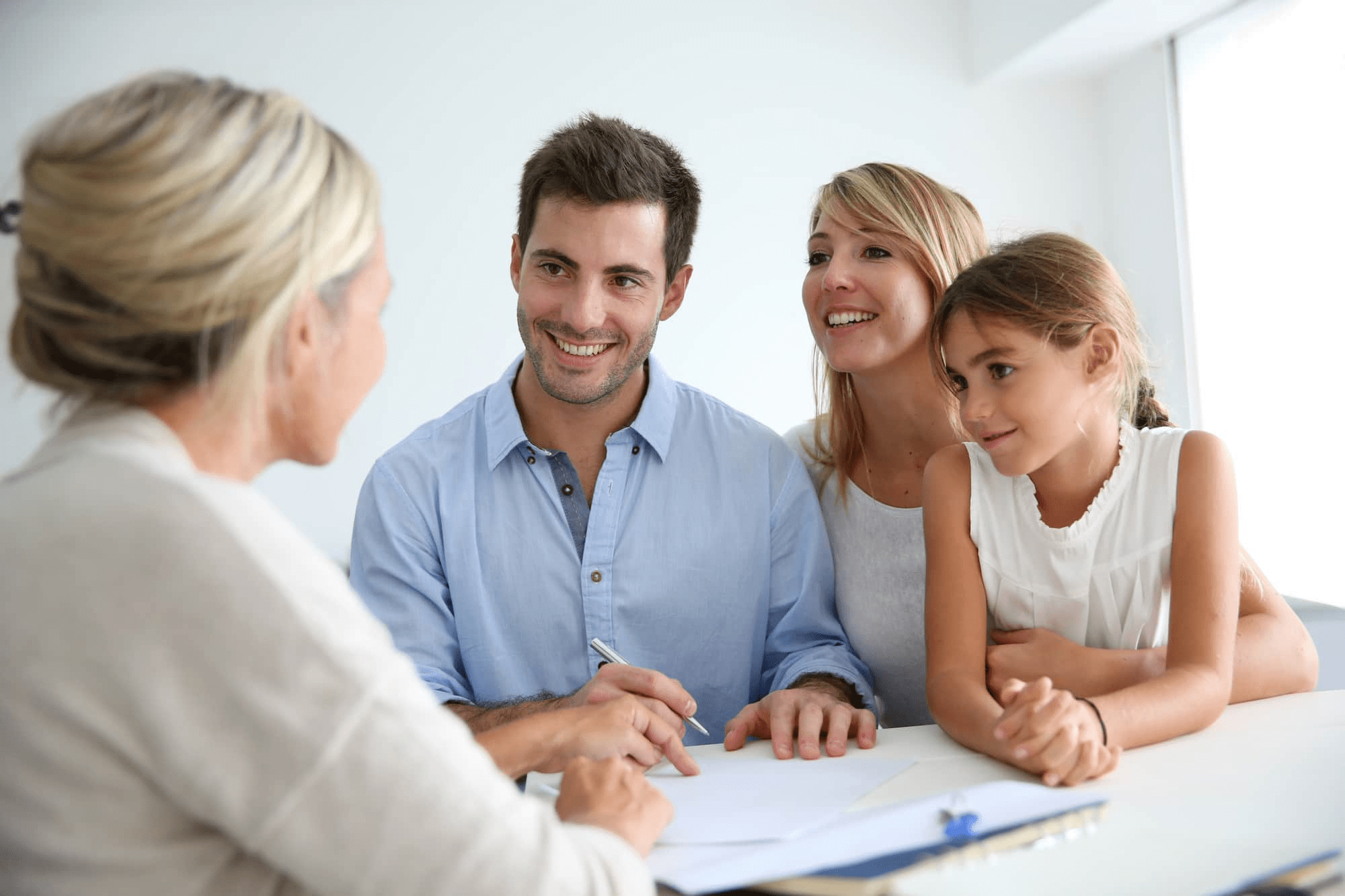 If you're thinking of selling your home; your mind may be swirling with questions about the process. While it may be tempting to try selling your home on your own, there are many reasons why you may want to consider working with a professional real estate agent. Here are just a few of those reasons:
Real estate agents can help price your home to sell.
Generally, as the seller, your primary goal is to sell your home as quickly as possible at the best price, so you can move on to your next place. However, a significant factor in making a quick sale is ensuring your house is appropriately priced for the market. As the homeowner, it's easy to think you know what your home is worth, but there's likely a bit of subjectivity that goes into your estimate.
A real estate agent has a more fact-based process that involves pulling comparable recent home sales within a specified radius and reviewing your home against these to determine a fair asking price. If he or she is a professional with no emotional attachment to or biases against your home, your real estate agent can guide you in setting a competitive price that makes sense for the real estate market in your area.
They have home selling expertise.
Whether you've sold a home in the past or this is your first time, working with a real estate agent can help you gain home selling knowledge that only an expert can provide. That's not to say tackling the process on your own is impossible. However, since a real estate transaction is likely one of the largest financial transactions you'll ever make,1 it makes sense to leave the ins and outs to a professional to help ensure all goes smoothly.
Real estate agents offer valuable professional service.
As a seller, you can expect to pay a commission to your real estate agent at the closing. That factor alone is the reason behind many "For Sale by Owner" situations. However, it's worth noting that many real estate agents offer their sellers certain perks at no additional cost, such as a professional photographer to take beautiful photos of your home, a deep-cleaning session, staging advice and more. All of these extras can make a big difference when it comes to how quickly your home sells and may not cost you anything out of pocket.
Real estate agents recommend ways to sell your home faster.
One thing most sellers wrestle with is whether they should tackle certain home improvement projects before listing their home for sale. A real estate agent can offer advice that will help you make an educated decision before you invest in a big home project that may or may not pay off during the selling process.
Only real estate agents can get your home on the multiple listing service (MLS).
One of the biggest challenges of selling a home without a real estate agent is finding the best way to distribute your home listing to potential buyers. Advertising is a pay-for-play process, so selling your home on your own will require you to spend money up front in order to get your listing in front of as many eyes as possible. Working with a real estate agent provides your home access to the MLS, which is generally considered to be the primary system all real estate agents use to search for the most up-to-date home listings. MLS listings are what most buyers look at when searching for a home.
Real estate agents have important connections.
Another benefit of working with a real estate agent is his or her access to valuable connections in the industry. Whether it's putting you in touch with pros who can help with home repairs or simply sharing your listing with other real estate agents in their office who may have interested clients, your real estate agent can offer resources that may be superior to tackling the process alone. They market your home professionally.
Marketing your home doesn't begin and end with the listing.
There's much more that goes into it. Real estate agents are constantly marketing your home via their own websites, social media, videos, flyers and through events like open houses or broker luncheons. That alone may be a great reason to work with a real estate agent to sell your home. Not only is marketing your home on your own time-consuming, but you may not necessarily have access to all of the tools that a real estate agent has at his or her disposal.
Real estate agents take the time, so you don't have to.
Speaking of time, selling a home requires a significant time commitment that most people simply don't have. If you have a job or a family, it will be challenging to manage the entire selling process, from marketing your listing to scheduling showings and handling negotiations. Working with a real estate agent takes all those responsibilities out of your hands and allows you to focus on other things like keeping your home show-ready and finding a new home to move into once your current home sells.
Real estate agents handle the negotiation process professionally.
One of the trickiest, yet most important, aspects of the selling process is handling negotiations with potential buyers. A good real estate agent will tackle negotiations professionally and work hard to sell your home for the maximum price, so you don't have to give up any additional sale proceeds aside from agent commissions. Real estate agents handle negotiations day in and day out, so you can feel confident in their ability to look out for your best interests.
Real estate agents can offer objective support.
Let's face it: selling a home is an emotional process. Your house is more than just four walls and a roof; it's the place you called home and where you created memories that are special to you. Hearing feedback from potential buyers could be a tough pill to swallow – whether it's something about the house or yard they don't like, or maybe they do like the house but offered a lower price – having a real estate agent with an objective mindset can help to keep your emotions and stress at bay.
Testimonials
" "Chanel is a delight! She works HARD for her clients and is fair and honest. She does not bully but more importantly, she will not allow you to be bullied by other realtors. I have used Chanel for three transactions (two purchases and one sale) and will never use anyone else. She is amazing." "
- Mr. and Mrs. Williams ~ Bought in Woodburn and Sold in Sandy
" "Chanel was great! She was extremely knowledgeable, professional, personable and really worked hard to make my new home purchase a reality. Not only was she knowledgeable about the home I was buying, she also got me up to speed on all the pros and cons on the different neighborhoods in the area. Sellers threw some curveballs at us last minute although she was a great partner and helped navigate through those issues so we could close on time. She also gave me great advice regarding next steps regarding other items like mortgage brokers, loans, insurance, etc. Thank you Chanel for all your hard work – cheers!" "
- Floating Home Buyer
" "Chanel was amazing, she talked to me and explained each step along the way, making me feel super comfortable, and took me to so many showing to help me find the perfect place. She was incredible!" "
- Lisa K.~ Oregon City Buyer
" "When buying or selling a home it is important to find someone who can explain the various stages of the process in terms that you can understand and the confidence that the decision you are making is the right one. If these principles resonate with you for an upcoming sale or purchase I highly recommend utilizing Chanel. Throughout the entire sales process of our home Chanel was proactive in her communication and properly setting expectations on what we should expect. Even being familiar with the real estate market, it was an overwhelming process for my spouse and I. We were thankful to have Chanel on our side." "
- Donkin Family~ NE Portland
" "Chanel is absolutely amazing! She made us feel as though we were her only clients throughout the entire process. There was never a question the didn't happily answer, there was nothing she wasn't willing to try to do. Chanel is 100% top-notch! I would not ever pick a different realtor and I would send anybody to her, confidently, and proudly. She is a go-getter, she is extremely knowledgeable, and she knows how to get it done! Chanel was there through the smiles, frustrations, and even the setbacks. We followed her lead, and from beginning to end, she knew exactly how to get us to the finish line. There aren't enough great words to express how wonder our experience was." "
- Mrs. Voris ~ Sold in Hillsboro
" "We enjoyed working with Chanel throughout the process of finding our home in Portland. Chanel is an excellent listener and quickly had a grasp of our needs/wants. We were living out-of-state at the time and could only be present in Portland for brief periods. Chanel worked diligently on our behalf both when we were present and when we were a few thousand miles away. She always responded very quickly to any questions or concerns we had. We found her to be very knowledgeable. She definitely earned our trust and she was a great advocate for our interests during final procedures and the closing. In addition to all of this, Chanel is a person with whom we enjoyed spending time. She has a great sense of humor. We would be happy to recommend Chanel to any friends needing to find a home in the Portland area." "
- Lawless Family ~ Portland
" "Chanel is incredible! She knows everything about home buying (and selling!) and is always thinking several steps ahead. She's honest and can help you see the costs, benefits, and potential of each home. She's professional, yet down-to-earth. She's also very flexible, hardworking, and timely. She's the type of broker that by the end of the home buying process, you want to invite her out for a beer or cup of coffee. I cannot recommend her enough. We were beyond happy with our superstar realtor and will 100% be working with her again in the future, whether it be buying or selling. Thank you for a great experience, Chanel, you're the best!" "
- Alyssa and Mo ~ Beaverton
" "Best yet. Proactive, energetic, type A, and sold my house. Would definitely have her as Realtor again!!" "
- Mr. Miller-Fairview home sold for $500,000
" "Chanel was a great to work with through out the buying process. She was quick to answer any question that my wife and I had and gave us really good input to use in our decision making process. After we made an offer, Chanel worked closely with the loan officer for our mortgage and the title company to provide them with any information they needed. Chanel really make they buying process as easy as it could be." "
- Mr. Lamond ~ N. Portland
" "Chanel is patient, up front, honest and a thoughtful. She will not waste your time and she will make sure that you understand all the risks and rewards with properties that you see. Chanel is super responsive and on top of everything. We are so glad that we found her! Thank you, Chanel :-)" "
- Scott & Shannon ~ Bought and Sold in Beaverton
" "Chanel was amazing in every aspect of our home sale. She coordinated the needed staging for our home and kept us informed during the numerous showings we had and the subsequent offers. Chanel was also great at organizing bids from multiple contractors for the various repairs that were needed after the home inspection, and helped us choose the best ones according to our needs to close quickly. I highly recommend Chanel for her very personal approach and have used her for 2 listings/sales this year, and also as our realtor to help purchase our current family home previously." "
- Mr. Lyden ~ Sold Estate homes
" "Chanel helped my fiancé and I buy our first home. The market is so competitive that we had to hunt for months, but Chanel was masterfully patient and helpful every step of the way. With Chanel's advice, we stuck to our guns after getting outbid on a few offers and finally found the PERFECT home for us - it's everything we were looking for and I'm so glad that we didn't get impatient and buy the wrong house. Chanel is very knowledgeable, easy to work with, and a joy to spend time with - I could not give her a higher recommendation." "
- Dobbs/Bowden Couple ~ NE Portland
" "We live 1hr. 45 min. For the house we sold. Chanel was there for us when we couldn't be. She truely made it esy as it could be for all of us...especially for mom at 87." "
- Estate sellers ~ Beaverton
" "Chanel is awesome, I have worked with her on 3 occasions, both buying 2 homes and then selling and she was amazing in both situations. She really listens to what you want, what's important. I would and have recommended her to friends and family." "
- Mrs. Anderson ~ 3 Transactions
" "I eagerly recommend Chanel! She is kind and attentive, and really knows the market. Literally any neighborhood I'd mention, she's sold several homes there. Though I had pretty specific needs, Chanel was super helpful and flexible throughout the entire process, and I always felt like I was her #1 client. No matter if you're buying or selling, a local or new to the area, looking for a condo or an upscale waterfront property, Chanel has got you covered." "
- Galloway ~ West Linn
" "Chanel knew what I wanted before I did, she anticipated my concerns and worked diligently to alleviate my concerns. I felt heard, respected and protected through the process.. I cannot recommend her enough." "
- Remmy and Catherine ~ Bought and Sold in 2021
Previous
Next